Bacchanal Time Calypso Tent
Winner of the Achievement of Excellence in Entertainment Award

"Over 20 Years of Bacchanal"
2017 Line Up...
Bacchanal Time Presents...
"Twice as Nice"

DE BEST OF CROP OVER SHOWS 2017
Wed August 2nd & Thur August 3rd...(2) BIG Shows again this year!!!
Performances by...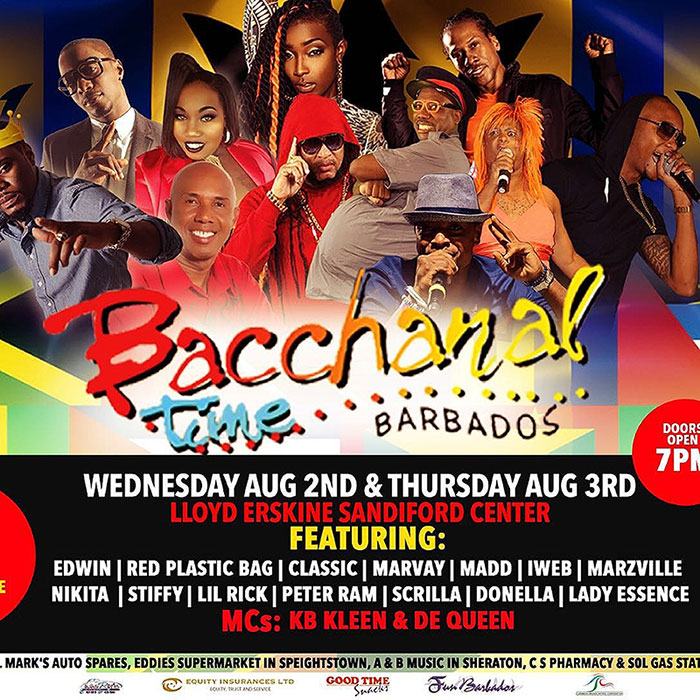 Peter Ram
Red Plastic Bag (RPB)
Lady Essence
Marvay
iWeb
Nikita
Stiffy
Lil Rick
Classic
Edwin
Marzville
Scrilla
Donella
MADD

MC - KB Kleen & De Queen

COMEDY by:
Rum & Coke
Click here to see Bacchanal Time 2017 Events Calendar...
---
Come enjoy the Right Mix...
Kaiso...
Comedy...
Party!
Bacchanal Time 2017...
Many Thanks to our SPONSORS
SPONSORS