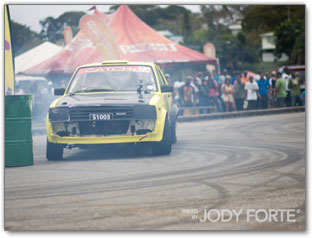 he
AUTOMOTO Auto Fair & Show
in Barbados
is an exciting new initiative, which is nothing short of spectacular.
This automotive event is a motorsport showcase designed to entertain the entire family, and allow motorsports enthusiasts the opportunity to observed and participated in various events throughout the day of motoring activities.
AutoMoto Barbados features various portions of the motor sporting discipline, inclusive of an Autocross, Dexterity and Thrill Ride for patrons.
For one day Drift Dream Inc. …the organizers of Auto Moto, selects a venue and transforms it into a multiplex of motorsports and the ultimate adrenaline rush.
Drift Dream Inc. is a unique event production company, whose ultimate goal is to bring the thrill of motorsports to the average person, while becoming the preferred option for motorsport experiences in Barbados, the Caribbean and Latin America.
Dream Inc.'s flagship event is the AutoMoto Auto Fair, which was launched in 2011.
AUTOMOTO BARBADOS
…Your pathway to Experience the Thrill of Motorsport!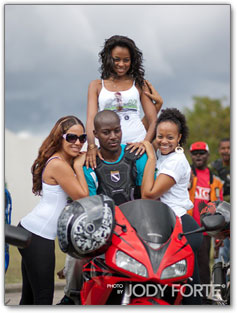 AUTOMOTO Activities & Events:
Autocross – Contestants navigate one at a time through a temporary course.
Dexterity – A low speed form of motorsport, which focuses on driver skill and controlling a car in a sliding fashion while maneuvering around obstacles on a timed course. Contestants compete for the best time in their own cars to win cash prizes.
Free Style – a low speed form of motorsport, which focuses on the driver performance and showing off what they can do with their cars on a fixed time course. The selection is made by judging.
Go- Karting - Kart racing or karting is a variant of open wheeled motorsport with small, open, four-wheeled vehicles called karts, go-karts, or gearbox/shifter karts depending on the design. They are usually raced on scaled-down circuits. Karting is commonly perceived as the stepping stone to the higher and more expensive ranks of motorsports.
Thrill Ride - If you would prefer not to use your car in the dexterity or autocross, there are still no worries! You can experience the thrill of going sideways with a seasoned rally driver in a race prepared car. This will be sure to get your adrenaline going! The Thrill ride is a fun, safe heart pumping, adrenaline inducing experience! Thrill ride with seasoned drivers doing donuts in their rally cars. We will have Geoffrey Ullyett, Andrew Jones, Ryan Wood and many others on site all day.
Applicants for these events are required to register ahead of time and to pay a processing and entry fee.
Special activities and events are organized for children so parents can be assured that they are well catered for. It will be a day that the whole family can enjoy!

AutoMoto 2014... (Postponed ...Date & Details to be Confirmed)
Notice from Drift Dream!
In the past few months we made significant progress towards the execution of Automoto in May at a new venue. However in the past couple of weeks, significant uncertainty has been introduced into the project and we have had to make the difficult decision to postpone Automoto in May.
We took a critical look at the timing of Automoto in May and, more importantly, how we could give our fans and sponsors the best show possible, and thought it better to host Automoto later in the year or early in 2015.


We very much appreciate your support and look forward to connecting with you later in 2014 or in early 2015!.

AUTOMOTO is produced by the Barbados Association of Dragsters and Drifters (BADD) in association with Drift Dream Inc. (dD)

EMAIL US... for more information on Registration


BOOK YOUR TICKETS HERE!!!
See you Sideways!
AUTOMOTO BARBADOS IS BROUGHT TO YOU BY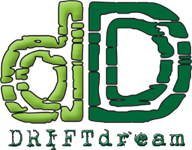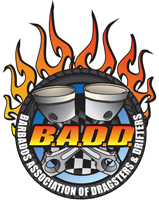 | | |
| --- | --- |
| Automotive Art | Valvoline |
| NASSCO Ltd | Quikstart Auto |
| Courtesy Garage & Goodyear Tires | Freekz Customz |
| Chefette Restaurants Ltd | Star Products Co Ltd (Yamaha & Makita, Bajan Tuner) |
| Auto Link | Banks Holdings Ltd |
| Tropical Power Ltd | Electric Avenue |
| Williams Equipment | Barbados Today |
| Premier Motor Repairs | Slam 101.1 FM & South Central Entertainment |
| Hankook Tires | Ellco Rentals |
| | |
| | |
…The Fastest way to put you sideways!
CHECK US OUT ON...
Facebook OR Youtube

EMAIL US
khalil@motorsportdream.com or pauline@motorsportdream.com