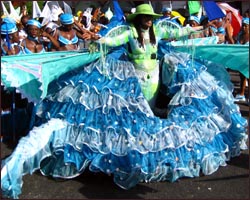 Welcome to the
BETTY WEST Kadooment Band Mas Camp
in Barbados...where you always find some of the most spectacular Carnival Costumes in the Caribbean to Masquerade on that big day.
The Award Winning Band

CELEBRATING EXCELLENCE!!!
INVITATION
We take this opportunity to invite both bajans and visitors to be part of the...
"Betty West experience"
Join this carnival band filled with love, camaraderie, fun times and great memories.
Presenting...
Betty West 2017 Crop Over Kadooment Band

"Welcome to my Island"
...Let's have a Global Party together

Click here to View 2017 COSTUMES...

Bigger & Better for 2017!!!___________________________________

…AWESOME Costumes, GREAT Prices & RIDICULOUS Specials!!!!

Click here to Register Now!
Don't miss out on our SPECIALS for Groups, Repeat Members & Early Registration!



BETTY WEST 2017 KADOOMENT MAS CAMP
Maxwell Main Road, Christ Church
(next to Golden Sands Hotel)
OPEN: 11AM - 8PM

PH: (246) 825 9995 or 249 8926 (BandHouse/Whatsapp)
EMAIL US! For more information, Prices & Specials.

Come join us at our 2k17 Crop Over Band Limes & Events!
...See Betty West Band full Calendar of Events!
This presentation was brought to you by Betty West Productions ...read more



Click here to Sign Up Now ...you won't regret it!
Secure your space in the Betty West 2017 Masquerade Band
For all your Crop Over Festival Vacation & Holiday needs check out Fun Barbados
Book all your Activities... Accommodations... Car Rentals... & more...