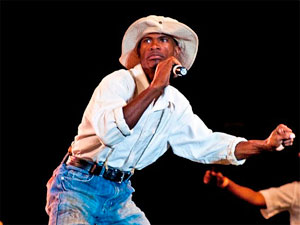 Join HOUSE OF SOCA Calypso Tent in Barbados ...one of the best overall tents for Crop Over!
De House of Soca Tent is the oldest tent in Barbados, with over 30 years EXPERIENCE, nurturing the youth of Barbados in social and party music ...and will on fire once again for 2015.
De pot boiling over wid a soup made up of sweet sweet social commentaries, groovy party and social tunes that will make you wine in yuh seat.
House Of Soca Calypso Tent 2015
...Melodies to make you feel complete
Our Theme this year is "GIVING BACK"

Join us as we Celebrate Success with our specials.
We are offering group specials for youth and community groups, persons with disabilities and any other group with 10 people or more.
Get a chance to judge us for yourself and see why we were named the best overall tent for 2011!
This Crop Over season, House of Soca 2015 Calypso Tent opens from MAY 30th... with its incredible line up of kaiso warriors.

For 2015 the House of Soca is focused on ensuring that each patron will be treated to extremely Biting Social Commentaries and Party Music by the Best Calypsonians Barbados has to offer.

All House Of Soca Shows will be held every Saturday at Divi Southwinds
Our Judging Night will be on Wednesday July 1st 2015 at The Plantation Gardens Theatre.
Click here to see House of Soca 2015 Scheduled Tent dates, details & Calendar of Events...
Groups can Book here to secure your space!
Avoid Disappointment
__________________________________________
House of Soca Line Up/Cast for 2015

CALYPSONIANS/ARTISTE

| | |
| --- | --- |
| Ranaan (Junior King) | Malik (Finalist) |
| Queen T (Party Monarch finalist) | Popsicle (2011 Monarch/Party Monarch finalist) |
| Dre (Semi-finalist) | Sammy G (2011 Junior Monarch) |
| Franswaa | Shaki-K (Semi-finalist) |
| Gallon (Oldest member) | Sir Ruel (former Junior Monarch/Finalist) |
| Shanz | Kadeem |
| Jimmy Dan (Semi-finalist/Party Monarch finalist) | Honesty (2013 Junior Monarch) |
| Amber Stone | Ras Shem |
| Gorg (Party Monarch King) | Peter Ram (Finalist) |
| Farmer Ubo | Deano |
| Mr Mole | |
| GUEST APPEARANCE BY...The Broomer in Priciple | |
______________
MC
Yolanda Holder
________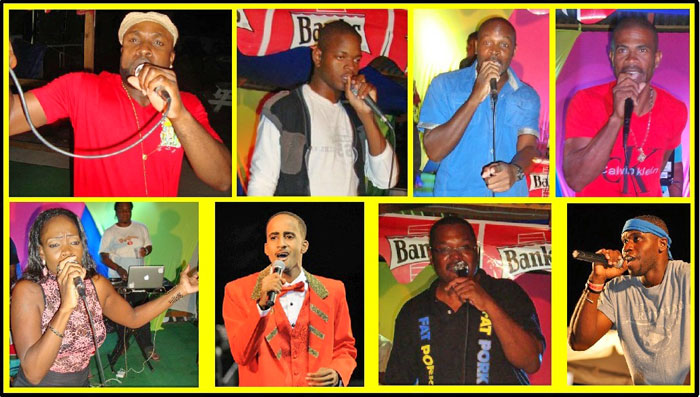 For Management, Staff, Band, Backup singers & Crew Click here...

FIND US ON FACEBOOK
https://www.facebook.com/Houseofsoca
Sponsors

| | |
| --- | --- |
| Divi Southwinds | C O WILLIAMS CONSTRUCTION |
| Full Elegance Boutique | Lear's Plantation |
| Emperor's Court | Bajan Motors |
| Turton's Construction | Freekz Customs |
| Scotty's Fruit & Vegetables | R-TicMelt Ice Cream |
| Massy Distributors | Bodies in Motion |
| Ifill's Printing Services | National Cultural Foundation |
| Lucozade | Armstrong Agencies |
| Mount Gay Black Barrel Rum | DB Productions |
| RMJ Agencies | Montrose Supermarket |