t
Variety the Children's Charity of Barbados
we are committed to supporting the children of Barbados and the Eastern Caribbean, especially those who are sick, physically or mentally challenged, through the improvement of the quality of their lives. It is one of more than 50 'tents' throughout the world, including Australia, France, Israel, USA, United Kingdom. New Zealand and South Africa and has been active for 80 years.

History
The destiny of Variety began on December 24
th
1928, when an abandoned infant was found with a note in the Sheridan Square Theatre in Pittsburg, by the manager. It wasn't long before the Variety Club was raising funds for other disadvantaged children, with the club's first fundraising event held under a circus big top, which is why the circus vernacular is used worldwide within the club structure to this day.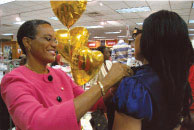 In 1991 Dr. Richard Ishmael, a Cardiologist with the Queen Elizabeth Hospital (QEH), had a dream to establish a five-bed Paediatric Intensive Care Unit (PICU) to provide intensive focused care to monitor and treat the most serious conditions of children in Barbados and the Eastern Caribbean.
Out of this initial dream and the consuming passion that drove Dr. Ishmael, Michael Pemberton and a dedicated founding group of "Barkers", the Barbados chapter of Variety– Tent 73 - was born. The group worked assiduously to raise the necessary $200,000 to start a Variety chapter.

VARIETY BARBADOS

Variety the Childrens' Charity of Barbados was registered in November 1984 with a goal to raise funds for sick, disadvantaged and disabled children in Barbados and the Eastern Caribbean. Many different organizations on the island have benefited from the charity including:
Because of Jenna Trust
, the
Paralympics Association
and the
Autism Association of Barbados
.
The Peadiactric Intensive Care unit (PICU) at the Queens Elizabeth Hospital in Barbados was one of the first beneficiaries of Variety Barbados.
Variety the Childrens' Charity also provides
Sunshine Coaches
for the
Children's Development Centre
, The
Challenor School
, The
Ursaline Schools
and the
Sunshine Early Stimulation Centre
in Barbados.
Variety

the Children's Charity

of

Barbados - Tent 73

VARIETY CLUB OF BARBADOS

After two years of fundraising, a registered charity
Variety Club Caribbean (Barbados) Inc.
was formed in 1994, eventually receiving its charter from Variety International in April, 1995.
Variety Fundraisers Events:
Check out Variety's full Calendar of Events & Fundraisers...

Variety Programmes: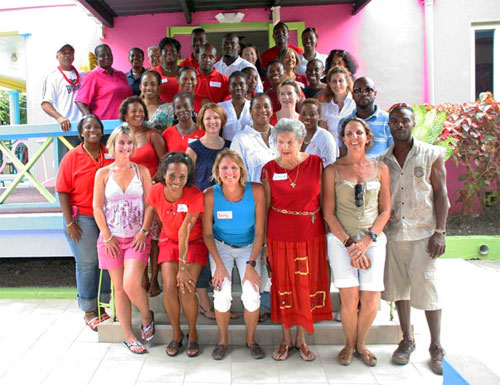 PLEASE SUPPORT US

Make a Difference Today!
...Click here to Find out How you can Help a Child!
Become a Variety Member!
...Click here to Apply for Membership!

DONATE TODAY!!!
...Click here to Donate
OPEN:
MON to FRI: 9:00 am - 4:00 pm

WEBSITE: http://varietybarbados.org/
Join us on https://www.facebook.com/Varietybarbados