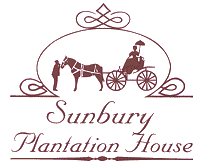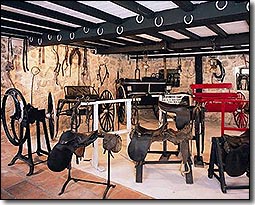 SUNBURY PLANTATION HOUSE TOURS
When on a guided historic tour of Sunbury Great House and Plantation estate you will witness superior collections of antiques and items used in the domestic life of the plantation.
Architectural features include a turned mahogany staircase, frame sash windows and walls that are two and a half feet thick. The main building has quoin corners, a water catchment located on the west side of the house and dated 1788, suggesting that this was the date the roof was replaced after it was damaged in the 1780 hurricanes.
Another feature would be the cellars, originally used for storing yams and other root vegetables grown on the plantation, they now house the largest collection of antique carriages in the Caribbean.
The Bell House and Bell is of historic interest dating back to 1766.
There's also a very old collection of optical machinery and sight testing equipment some of the first to come to the West Indies, as well as the first lens grinding plant bought by the late Dr. Harcourt Carter, the grandfather of Keith Melville.  
The meticulously landscaped gardens and spacious grounds offer a great photo opportunity for visitors. Sunbury's garden layout has been compared to that of St. Michael's Cathedral, while the grounds feature the first Teak tree which was planted by John Henry Barrow in 1799, and a few Black Willow trees dating back to that era, as well as the first set of Mahogany trees to be planted in Barbados. There're also some old carts and machinery used in the last century to cultivate the land. 
Although the grounds are not part of the guided tour, guests are more than welcome to explore.
Open Daily: 9:30am - 4:30pm
Admission: Bds$15.00 / US$7.50 -- Kids: 1/2 Price (12 years & under)     
Tour includes: A Guided Tour of the house's three floors; main floor, upstairs bedrooms & cellars. Visitors can explore the grounds and gardens without a guide. 
The Courtyard Restaurant & Bar is open to visitors daily, offering a fully stocked bar & restaurant, serving a buffet lunch on most days or an a la carte menu.
Many Tour Operators include Sunbury as a stop in their island tours.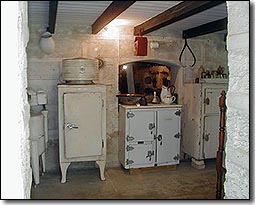 This Elegant historic house and estate with its antiques, beautiful gardens & surroundings will help create memories of a lifetime.
We cater to large and small functions, Day or Night, self catered or catered functions.
Weddings
Incentive Groups
Anniversaries
Birthdays
Product Launches
Company Parties & Events
Themed Parties
Cocktails
Receptions
Click here for Rates
Contact us for any Event Planning  


We offer excellent facilities for weddings in the timeless and classic beauty of Sunbury. Our spacious surroundings and grounds, complimented by the beautifully landscaped Gardens will leave magical memories to last forever. More info...