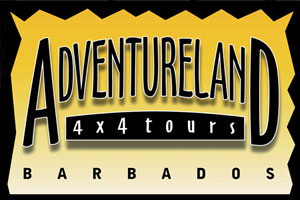 TOUR
DURATION
COST
 
 
US Dollars
 
 
Adults
Kids
Adventure Safari
Available Daily
5 1/2 Hrs
$92.50
$60.00
The Surf and Turf Adventure
Available on Saturdays ONLY
5 1/2 Hrs
$87.50
$55.00
Tours Include: Buffet Lunch + Refreshments + Pick Up
Opening Daily:
Tour Time: 8:30am - 3pm
CHARTER / RENTAL (10 Persons per Jeep)
- Four By Four Land Rover (with Driver/Guide & Roundtrip transportation): US ($320.00 - 3HR) / ($405.00 - 4HR) / ($520.00 - 6HR)
- Wildcat Speed Boat (3HR Charter) - US$700.00 (16 Seater)
Additional Cost:
Refreshments & Lunch
Email us!
Requirements:
- Wear enclosed comfortable shoes (e.g. training shoes, sneakers, etc...)
- Bring a Towel
Safety:
Safety is priority for us and our drivers have been driving for a minimum of 15 years.
Our Land Rovers are specially equipped with Bob Cat seats and seat belts. They have been custom designed for your protection with padded roll bars and all vehicles contain medical safety kits.
Credit Cards Accepted