ome let
Out Back 4x4 Tours
in Barbados take you through the off-the-beaten tracks of the island places only accessible by our powerful, reliable vehicles and competent drivers, who know the country "inside out".
PLEASE NOTE: Outback 4x4 Tours is no longer in business. Sorry for any inconvenience this may cause.
Click here for other tour operators
Our 4x4 Outback tours around Barbados' popular sights on the rugged north, south, east coast are known to be exciting, lots of fun and filled with adventure and thrill seeking leaving you in owe of what is to come next.
You will first be pampered along the way with drinks snacks, as you are enlighten by our knowledgeable drivers/guides with facts history of the sights visited. Then it's time for lunch at which you'll be treated to a sumptuous Barbadian (bajan) buffet at a popular east coast restaurant.

History Profile
Out Back 4x4 Tours is a small company with many years in the business and is owned and operated under the leadership of Michael Merritt who is also one of the drivers. On our off-road island tours we are committed to giving you personalized service and a fantastic time while showing parts of Barbados few have seen or can reach.

Vehicles
Our fleet consists of two Nissan Patrol Jeeps with 4.2 cc diesel engines which have been modified specifically with your comfort and safety in mind. Both vehicles are fitted with seat belts, padded bars and a first aid kits in accordance with regulations.

Capacity
Maximum of (11) passengers per Jeep
Adventure Personalised Service Flexibility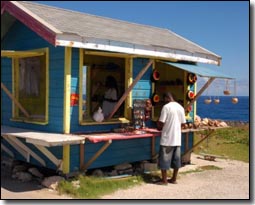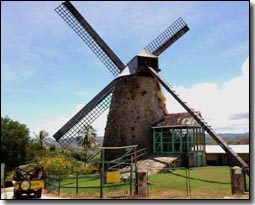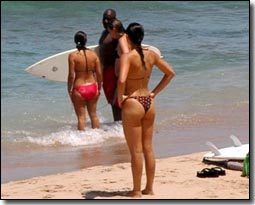 TOURS available
- The Outback 4x4 Island Tour - 6 ½ Hrs - (Daily)
- Half-Day Outback Tour (No Lunch) - 3 ½ Hrs - (Daily)
- Gully & Jeep Outback - 6 ½ Hrs - (Groups ONLY)
- Sail & Jeep Outback - 6 ½ Hrs - (Groups ONLY)
- Kayak & Jeep Outback - 6 ½ Hrs - (Groups ONLY)
- Zipline & Jeep Outback - 6 ½ Hrs - (Groups ONLY)