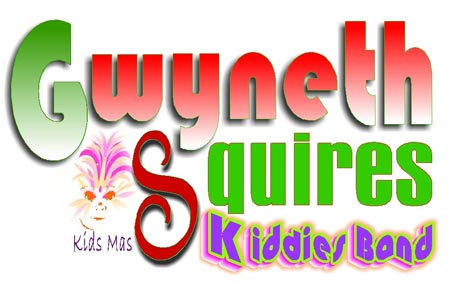 GWYNETH SQUIRES
2015 Kadooment Masquerade Band
(Junior/Kiddies Masquerade Costume Band)
MAS BAND THEME:
"Children of the Sun"
View Gwyneth Squires 2015 Kiddies Costumes…
PRICE RANGE BDS: Call us
US $1.00 = Barbados (BDS) $2.00
CONTACT
Name: Gwyneth Squires
Mas Camp/Band House: Kings Village
Address: Lower Dayrells Road, St. Michael
Phone: (246) 434-0751 (Band House) / 427-3590
Email: gsquires2020@hotmail.com
Website:
Opening Hours: MON to SUN - 10am until 10pm
OTHER DETAILS
Designer: Gwyneth Squires
Band Leader: Gwyneth Squires
Band Limit:
Age Limit: 15 years & under
No. of Sections: (7)
Band Events: Click here!
Sponsors: Click here…
Package: Costume + Drinks + Lunch + Snacks + Security
Registration: BDS $50.00

SPECIALS: Group Specials available

Special Note:
Gwyneth Squires Kiddies Kadooment Band 2015
Presents
"CHILDREN OF THE SUN"
Carnival/Kadooment Costumes
Click on Costume Photo for larger image
SECTION: Mexican Sun
SECTION: Celtic Sun
SECTION: Sun, Moon & Stars

SOLD OUT

SECTION: Sun Wheel

(The (3) Sections not shown are Sold Out)

CALL US FOR PRICES
For Adult costumes Click here!
For Gwyneth Squires Contact information & Band Details Click Here!