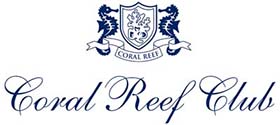 Coral Reef Spa Development Project
Coral Reef Club's project involves the demolition of the Coral Arms building, on the left of the driveway, by the entrance.  Coral Arms presently houses the fitness centre, Mathilde Scherr of the Beauty Spot and Roz Toy of Roz's Hair Salon, both of whom have an excellent reputation locally as well as with the hotel's repeat guests.
A spa will be constructed to house all of the above, on the Southern perimeter of the property, demolishing accommodation that is presently used by management staff, to create the perfect oasis for the new spa.  This will be a retreat that will offer top quality service in a beautiful garden setting.  The beauty of the gardens at Coral Reef is a very integral part of the experience of staying and it is the intention that the spa be regarded as a tropical sanctuary.
The architecture of the spa will be slightly different to the colonial style of the accommodations.  An intentional departure from that style will result in an experience which will be zen-like in a sleeker, understated and slightly modern look which will still blend right in with the Caribbean style of the property.
The rest of the project will consist of a new tennis court and new back-of-the-house buildings – new housekeeping and linen department, new accounts office, new maintenance department and new staff quarters. 
Coral Reef Club and The Sandpiper recognize the need to constantly upgrade the hotels in this very competitive global business, and are very excited about this project which will enhance the guest facilities and improve the staff facilities.