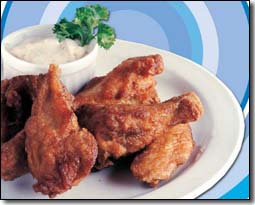 Specially prepared chicken with a mild barbecue coating and served with a delicious authentic dipping sauce.
arbecue Barn offers you the best in fast casual dining at affordable prices.
Experience fine four course dining in cool air-conditioned surroundings. Enjoy an atmosphere of casual sophistication, with warm staff helping to create a unique ambience.
Barbecue Barn boasts two convenient locations on the island, Rockley on the South Coast and the centrally located Warrens.
Indulge yourself with the mouth-watering appetizers, platters of steak, chicken, fish, burgers or roast beef fire grilled to perfection and served with superb sides and garnishes. Enjoy cool turkey and roast beef wraps and free beverage refills while complementing your meal with the Barn's self-service deluxe salad bars.
Barbecue Barn?experience the difference!