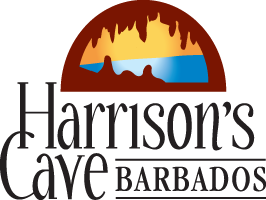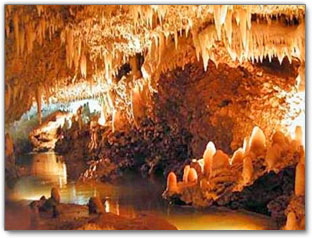 >Harrison's Cave is a magnificent natural phenomenon, quite in a class of it's own and is found in the heart of Barbados. Formed from a beautiful type of crystallized limestone, this stunning cavern is undoubtedly one of the most spectacular natural attractions in the entire Caribbean. Though created over the course of hundreds of thousands of years, Harrison's Cave has only been accessible to the general public since 1981. The first recorded history of Harrison's Cave dates back to 1796, but it remained undisturbed until Ole Sorenson of Denmark and Anthony Mason of Barbados "re-discovered" it in 1970.
Work on the development of the caves began in earnest in 1974. It required the application of science, art and technology and their careful integration in the development effort. The tunnels had to be dug, the cave area meticulously surveyed and detailed plans for drainage and lighting prepared. All of this painstaking work has resulted in a nature based and environmentally friendly tourist attraction which continues to be the most popular in Barbados.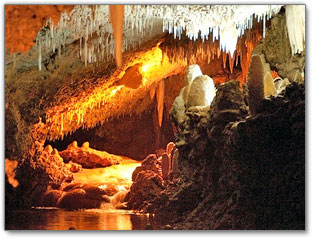 >Visitors board electrical trams for the spectacular ride underground accompanied by a guide and driver. Soon they experience the most exciting of all cavern environments - bubbling streams, thundering waterfalls, tumbling cascades and deep pools. Through the mile-long cave the flowstone covered walls glisten in the lights as the calcite laden waters drip from the roof. In many areas stalactites have reached down to join the corresponding stalagmite to form spectacular columns. At various points the tram will stop to allow passengers to disembark and have a closer look at the beauty at hand.
Harrison's Cave is located near the southern end of Welchman Hall Gully in the Parish of St. Thomas and is administered by the National conservation Commission.

                                                  Come Explore one of Barbados' Greatest Wonders!  

HARRISON'S CAVE TOURS
Opening Hours:
Daily: 8:30am - 4:30pm


Rates...