Children Facilities
Following is some information for your interest on our facilities for children. Should you have any comments or helpful suggestions as to how we can make your stay as happy as possible, please don't hesitate to let us know and we will do our utmost to meet your requirements.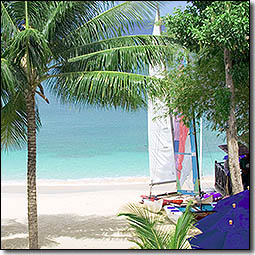 Facilities for babies and babysitting services:
We can arrange for a crib or bed with sides to go in your accommodation prior to arrival. We also have a limited number of high chairs, bottle sterilizers, monitors, mosquito nets for the cribs and kettles and hot plates for warming food and milk. These items are available free of charge.
We have reliable ladies whom we contact to be nannies or baby sitters, but we would request adequate notice be given to reception to make arrangements. The hours of work are left to you to arrange with the baby sitter, and you would pay them directly.
Restaurant
We have children's room service dinner available between 5.30 and 7.00 pm and you can review the children's menu and arrange their dinner with the Maitre D' by noon. For younger babies, the Chef is happy to organize blended food (fresh vegetables, etc.) We do request that children under 5 years are not brought into the restaurant during dinner service. May we ask your consideration, that when your child is in the restaurant during the day, if they become restless or noisy, please would you be kind enough to take them for a "brief walk". Breast-feeding is not permitted in the restaurant or lounge. Please generally use discretion.
Child Restrictions
Children are welcome except for January - March when children under 12 years cannot be accommodated.
Doctor
The hotel uses the services of two doctors - Dr. Persaud at the Trents Medical Center and Dr. Gibling at the Holetown Clinic, both within 5 minutes of the hotel. In case of emergency in the middle of the night, please call 0 to contact the Night Porter. Or call Holetown Clinic at 432-1772 and you will be notified how to contact the doctor on call, or call the Trents Medical Center at 432-0830 or 4.36-1420 (ID #0830). Daytime appointments with the doctor may be made through Reception. Do warn your children not to touch the small green apples from Manchineel trees which are poisonous.
Playground
The playground and creche are situated at our associate hotel, Coral Reef Club, and are located at the back of the property by the hotel exit. It is available for children up to the age of 10 years. There are swings, a slide, and a playhouse. We have a creche which is attached to the playground. If you would like to book supervision at the creche for 2 to 8 year olds between the hours of 2:00 and 4:30 pm, please book this with reception before 12 noon on the day you require the supervision. Supervision is available Monday to Friday only. Otherwise you may use the playground without supervision by our staff at your convenience.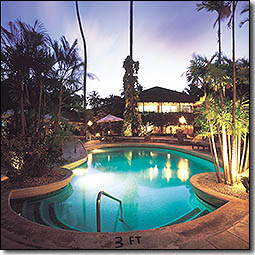 Shuffle Board
There is a Shuffle Board located at Coral Reef Club, next to the driveway, which is fun for older children. If we have a good crowd of older children who enjoy the shuffle board, we would be happy to organize a competition, which is always fun.
Swimming Pool
In order that guests, in the vicinity of our swimming pool may enjoy a "lie-in" in the mornings, please may we ask that you use your judgement about using the pool prior to 8.00 am. We realize that your children may well be "early birds", but not everyone else may be! The difference between one child swimming, for example, is different to several children. If you feel there might be any noise, perhaps you might take them to the beach until 8.00 am.
Should you have any comments or helpful suggestions as to how we can make your stay as happy as possible and I fun for the children, please let us know and we will do our utmost to meet your requirements.
|| Our Rooms || The Sandpiper Restaurant ||
|| Get married at the Sandpiper || Children Facilities ||