Barbados Kadooment Costume Bands & Band Houses

---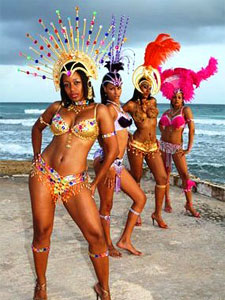 What is Kadooment?

Barbados Kadooment means: a big occasion filled with fun & merriment - like Carnival.
Meaning in Barbadian (Bajan) terms: "a big to-do" or "a big rukus" or "a big commotion"
What are Kadooment Bands?
To know what is a Kadooment Band is subjective to the costume Designer's imagination. The creation of costumes for Kadooment Bands in Barbados is an influential tool for self-expression. It allows the costume designer the freedom to explore and interpret their environment and culture, while the revelers become masqueraders of the art-form.

A Band House or Mas Camp is where the costumes are made and distributed for Kadooment.
Other names used in Barbados for Crop Over Kadooment Bands are: Costume Bands, Mas Bands, Masquerade Bands, Carnival Bands and Crop Over Bands.
Band Fetes or Limes are used as a socialising tool for band members and friends, as well as to generate funds for the Costume Band. More info...
Come join the many Crop Over Bands and carnival masqueraders for a grand Kadooment in Barbados!
Check out the various Crop Over Carnival Bands in Barbados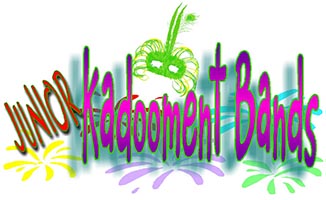 Junior Kadooment Costume Bands (Kiddies Kadooment Bands)
Children/Kids: Mas Camps & Mas Bands - Ages: 15 years & under

2015 Junior Kadooment Bands Packages | Adult Crop Over Bands | Parade Routes | Date | Events